Friends working together under one roof seems much of a far-fetched idea of a storybook chapter but not for the founders of Metal Formings and Watt N Volt group of companies. Our years of friendship that transformed into decades of business partnership is within itself is a true success story.
This tradition is carried out in all aspects of our business. Professional care, attention to details and personalized services are standard operating procedures of the group. We avail each business opportunity as a ground breaking ceremony of building trusting and viable relations for future.
Our ingenious designs and execution of each project to the best of our ability, fulfillment of our commitments in timely fashion and giving our clients a top-notch product is Watt N Volt and the group stands for. We believe that cutting edge is not technology, it is a byproduct of attitude. Our contemporary approach to industrial solutions and creative way of execution of the projects is what gives us an edge over our competitors.
Our expertise lies within but are not limited to Industrial electrification and automation, PLC and power panels manufacturing, High tech Telepresence facilities and engineering consulting. This makes us an ideal trade partner for joint ventures, OEM and an authentic representatives in the region. Contact our business development office to further your ambitions of doing business in Pakistan and Middle East with someone you can trust, others already have.
Watt N Volt an Industrial Electrification and Automation Company is part of a leading Design, Engineering, Supply, Installation, Commissioning and turnkey project execution group. Our expertise are embedded in the manufacturing of PLC and power panels, systems integration, synchronization and bump-less power transfers. Our in-house stainless steel fabrication and powder-coat painting facilities along with Mechanical shops enable us to manufacture state of the art products at the highest international level of quality yet at affordable prices within its class. Our clients range from Multinational to regional industries .Our management team and consultants include successful international business managers, analysis and engineers. Our trendsetting commitment to research and development coupled with consistency of high quality has earned Watt N Volt, a persona of industry standards.
Everyone at Watt N Volt is committed to achieving professional excellence through performance and deliverance of our promises. Ourdiversified skilled workforce and engineers are experienced in the field of various industries and technologies. Watt N Volt is committed to providing besides other services, a full range of systems transferring power from an available source to a critical load. Automating industrial processes and critical installations that demand emergency and standby power transfer solutions. We also offer a broad solution spectrum for low-voltage distribution range. Our experience and commitment to excellence in designing and building Power and Control Systems for any application has made us the premier manufacturing and services organization in our region.
Our mission, guided by integrity is to serve our clients at the highest level of satisfaction and top notch quality. Delivering our products in timely fashion with a trendsetting outcome at a reasonable cost.
Integrating new ideas into innovative realities by making all team members responsible for upholding our mission of serving industries in our group's traditions and leading the team into new frontiers of business and technology, achieving our objectives with consistency.
1987
Introduction of Revolutional Technology
2007
Agreement signed with PPFGH
2012
Collaboration with OOKLPL
Our Valuable Team Members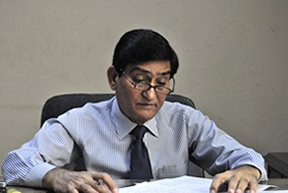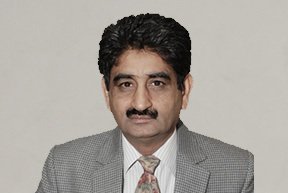 Tahir Rasool
Project Executive
Muhammad Umar Zakir
Marketing Manager